Der Craftissimo Beershop ist eine Craftbeer Shop in Sheung Wan in Hongkong.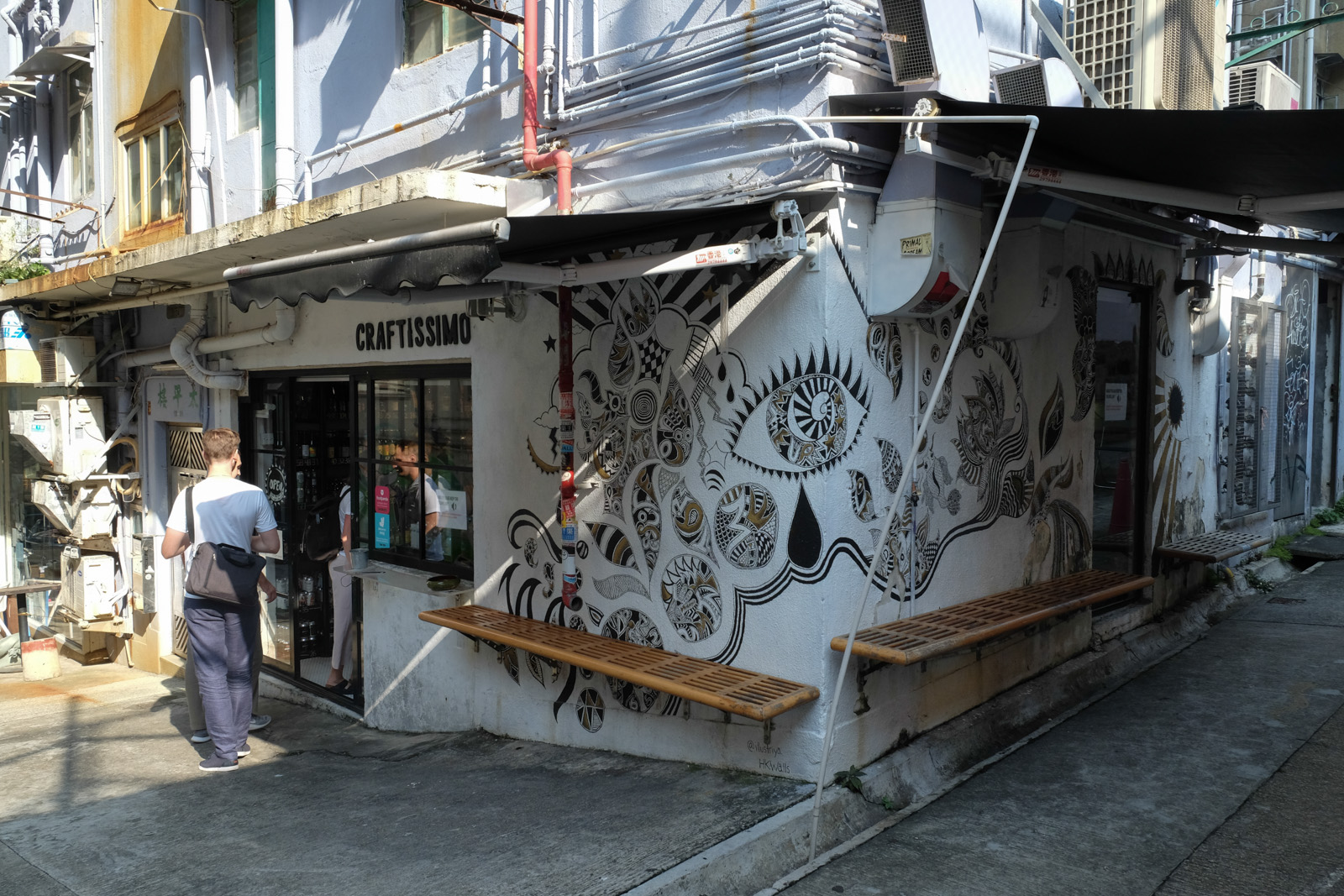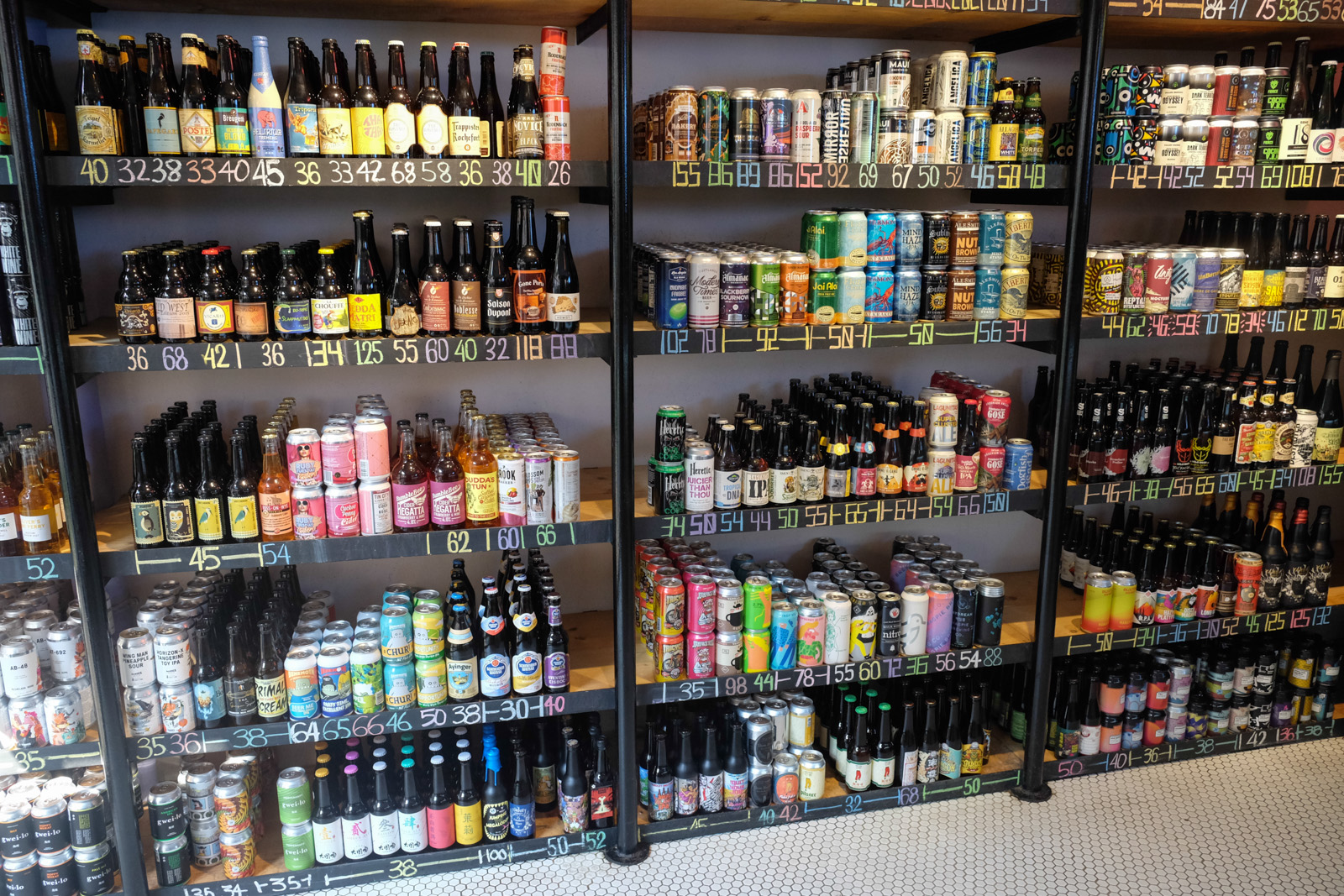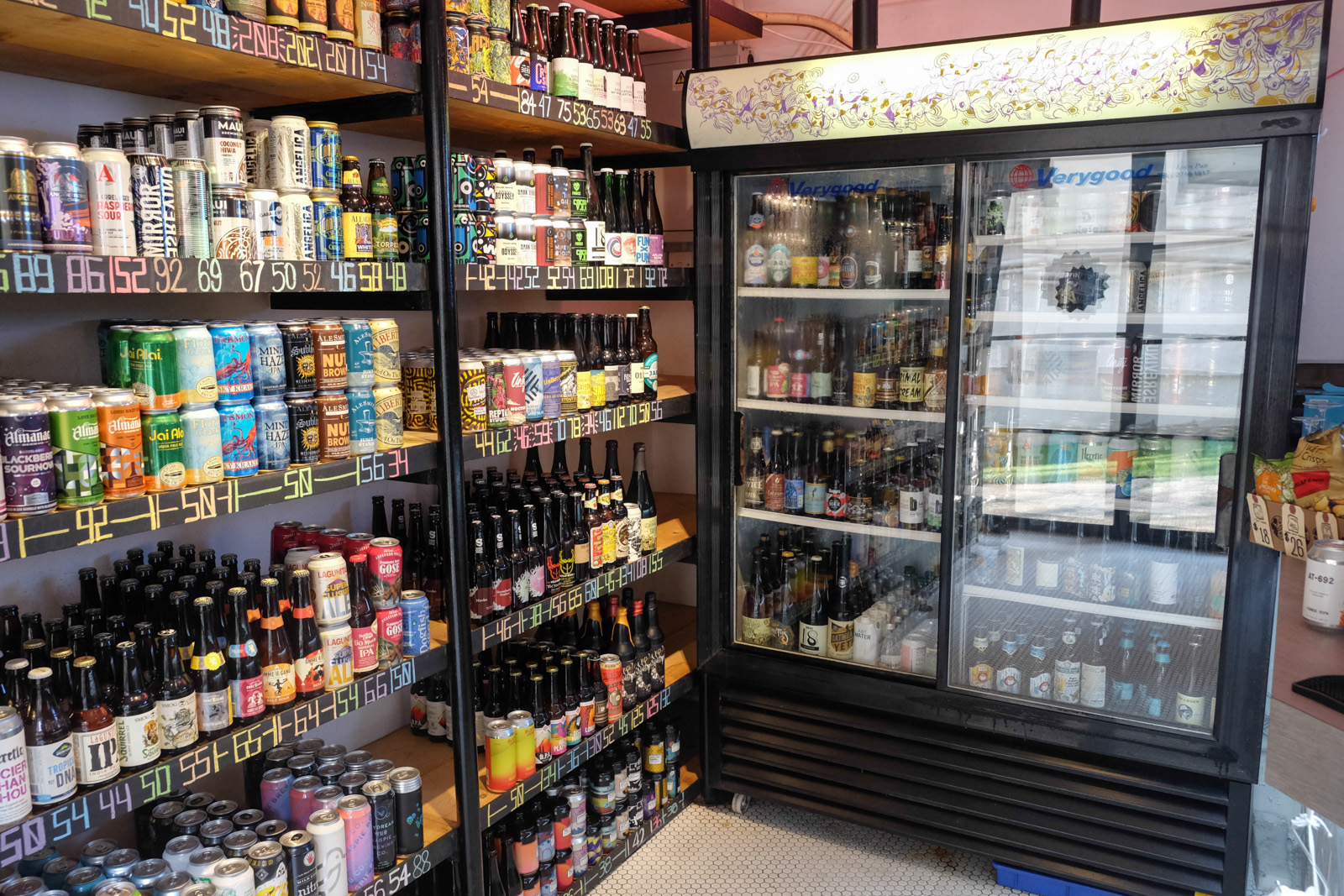 Der Shop
Die Biere
10 HK$ entsprechen zur Zeit 1,15 €.
Russian River Brewing - Damnation
Damnation, the first in our long lineup of Belgian-inspired beers, is a medium-bodied golden alke. Pilsner and pale malts along with a Belgian yeast strain give this beer a nice balance of fruit and spice. Damnation is refermented in this bottle to create its fine carbonation. Spend yeast cells form a thin layer of sediment in the bottom of this bottle. Pour slowly, allowing the natural yeast sediment to remain in the bottle. (Zitat Russian River Brewing)
Das Bier hat 97/99 ratebeer Punkte, abgefüllt wurde es 12.2018.
Gweilo - Skyline IPA
Brewed with our friends at Mikkeller, Skyline IPA delivers a huge hit of citrus, backed up by subtle notes of pineapple and mango. These intense flavours are the result of a 25g/L dry hop of Amarillo, Azacca and Galena. We use wheat, oats and London Ale yeast to give Skyline a juicy mouthfeel. (Zitat Gweilo Beer)
Young Master - Fake Juice
It's really not fruit juice, but we won't blame you for thinking so. Fake Juice. Real Beer. NE IPA. Loaded with Citra and Mosaic, Fake Juice is a NE IPA without any fruit addition. This is a hoppy, juicy, hazy IPA filled with note of grapefruit, guava and mango. Combination of soft bitterness and fluffy body makes this beer as sessionable as a glass of juice, if not more. (Zitat Young Master Brewery)
Young Master - Contemporary Pilsner
A contemporary take on a classic Czech beer style. This beer uses traditional malts for a clean and crisp base and new world hops for an added flavor punch. (Zitat Young Master Brewery)
Heroes - AT-692 The mind bombing backpacker
The fruit-loving monkey AT-692 has always dreamt of making the world a better place. Day after day she planted tangerine seeds while her soulmate AP-09 helped fertilizing them.
Her dreams were shattered when AP-09 morphed into to the evil SNAP-09. Under great trauma, she threw away her pacifistic beliefs and installed an intelligent backpack that converts tangerines into telepathic fruit bombs. She speaks directly into the minds of the bombed enemies through her magical headset.
This DIPA, brewed with an experimental hop variety, represents her bravery against the beer snob invasion. Boozy yet smash-able, this beer is made to bomb you into unconsciousness – and most importantly, to bring SNAP-09 back to the arrogant puppy he once was. (Zitat Heroes Beer Co)
Yardley Brothers - Sauterne Sour
Carbon Brews - little rich lupulins
Lime, Papaya and tropical fruits on the nose follow through to juicy fruit and a medium to full-bodied mouthfeel. Golden yellow hue in appearance. Slightly less decadent than its bigger brother. (Zitat Carbon Brews)
| | | |
| --- | --- | --- |
| | Brauerei | Carbon Brews |
| | Typ | New England India Pale Ale |
| | Alkohol | 6,5 % Vol. |
| | IBU | 20 |
| | Hopfen | Mosaic, Ekuanot, Citra, Simcoe, Galaxy, Idaho 7, Cryo Mosaic |
| | Malz | Pilsner, Oats, Vienna, Carahell |
Carbon Brews - g.l.o.b.
A sessionable IPA which showcases the special Pink Boots hop blend – a well-rounded mix of Pacific Northwestern varieties. Lychee and mango shine through in the aroma, accompanied by a hint of citrus and gentle floral notes. Its soft bitterness and low ABV make it a very easy-drinking beer. (Zitat Carbon Brews)
---