Die Hanse Spirit fand zum 7. Mal in den Hamburger Messehallen (Halle B1) vom 17.02. bis zum 19.02.2016 statt.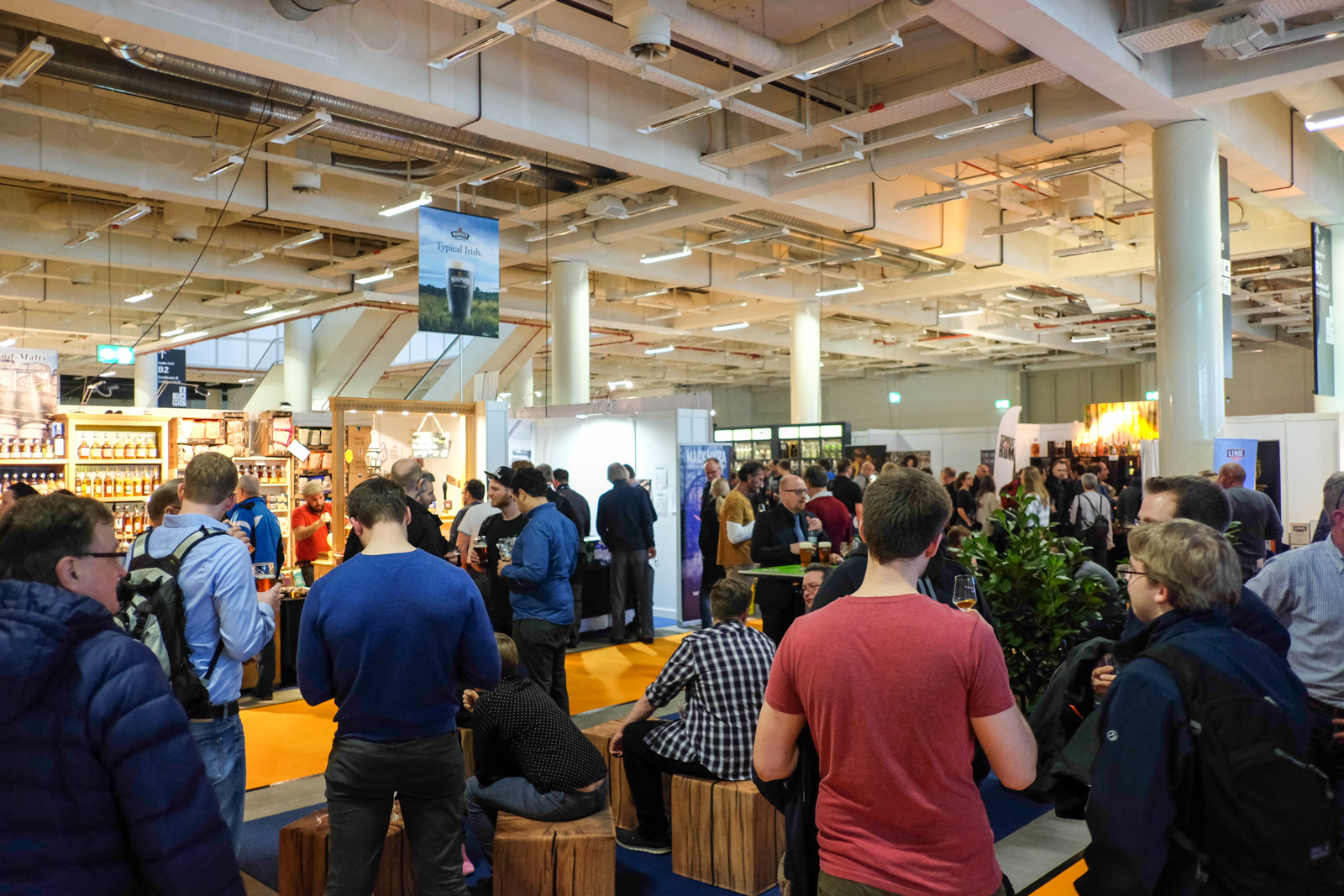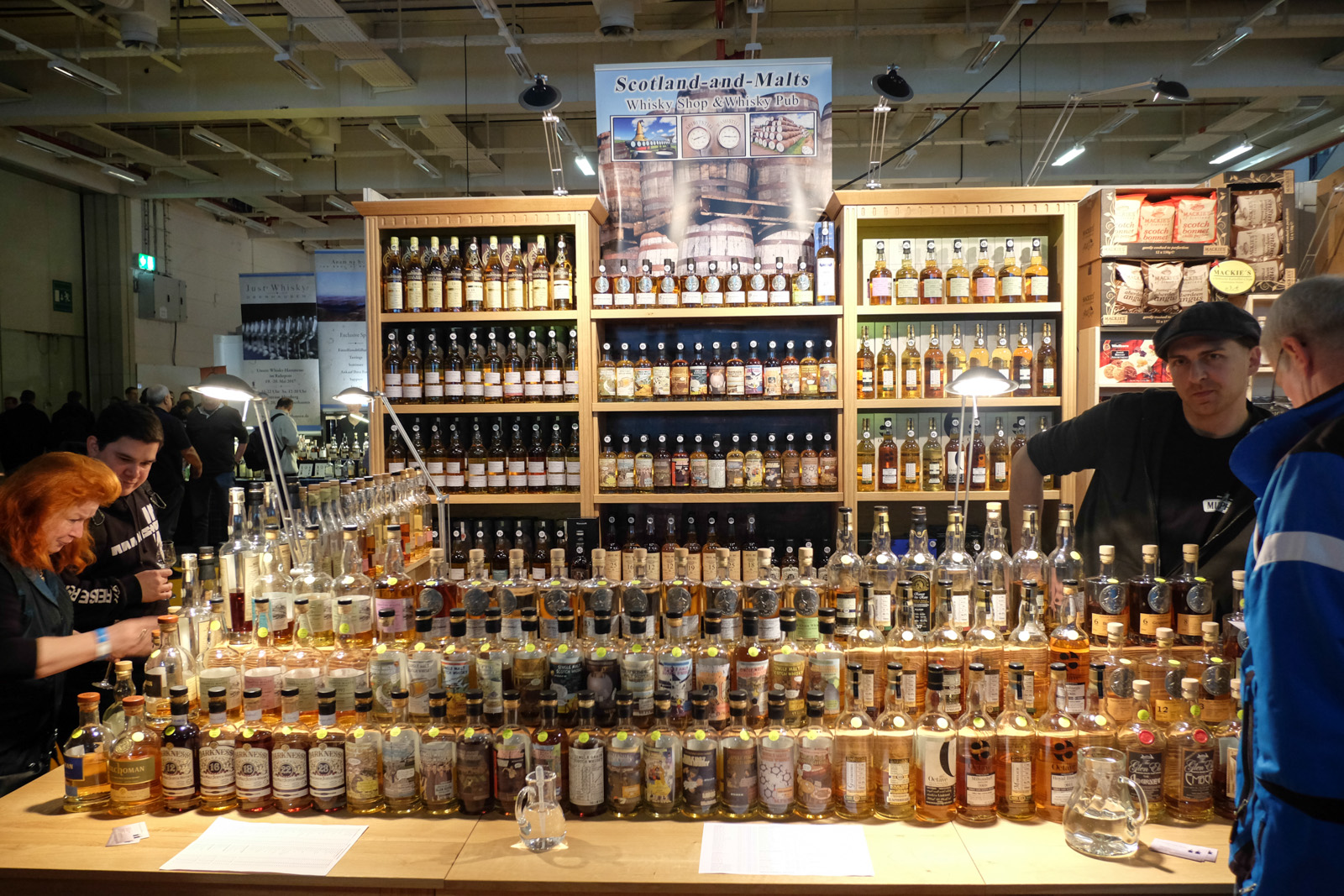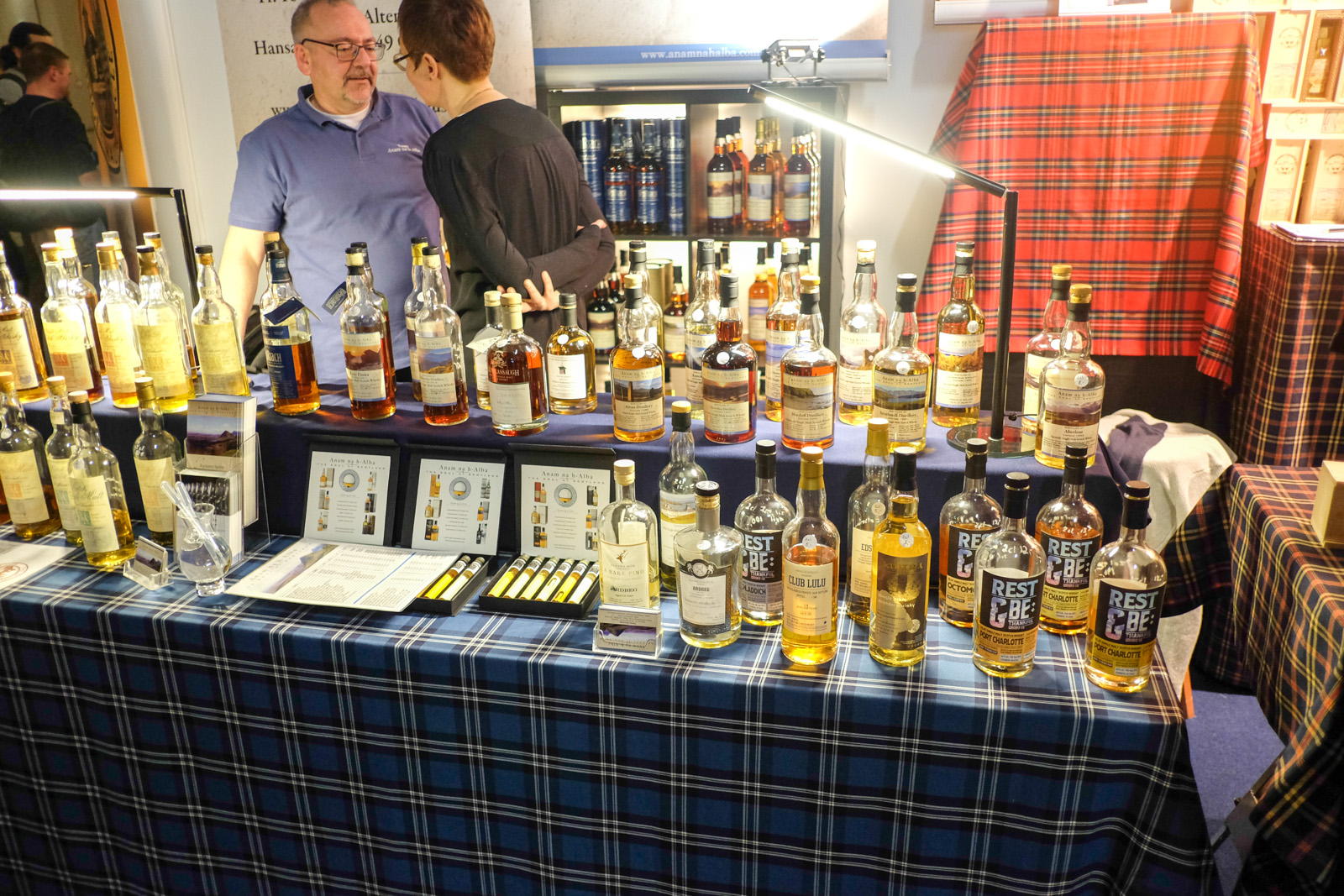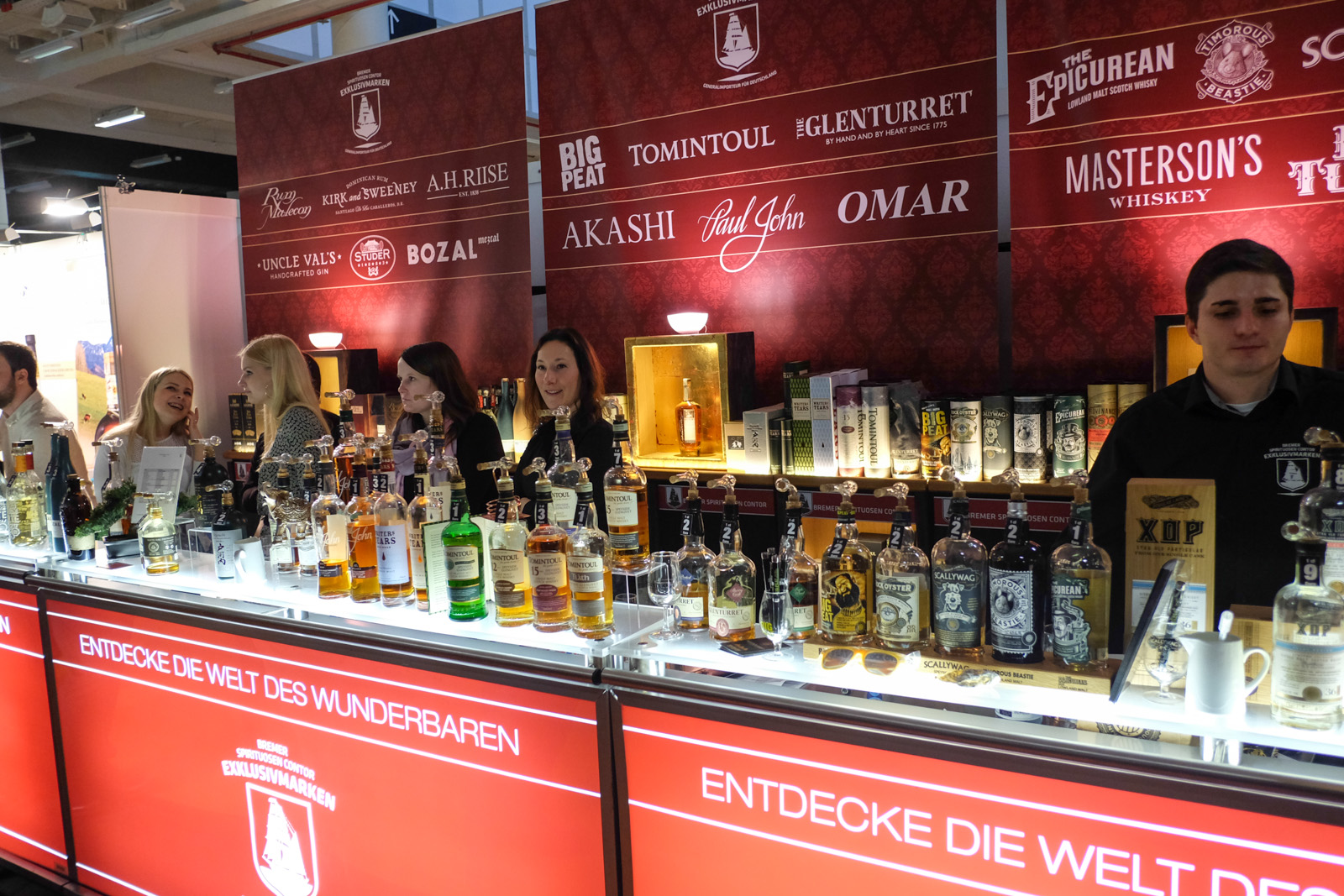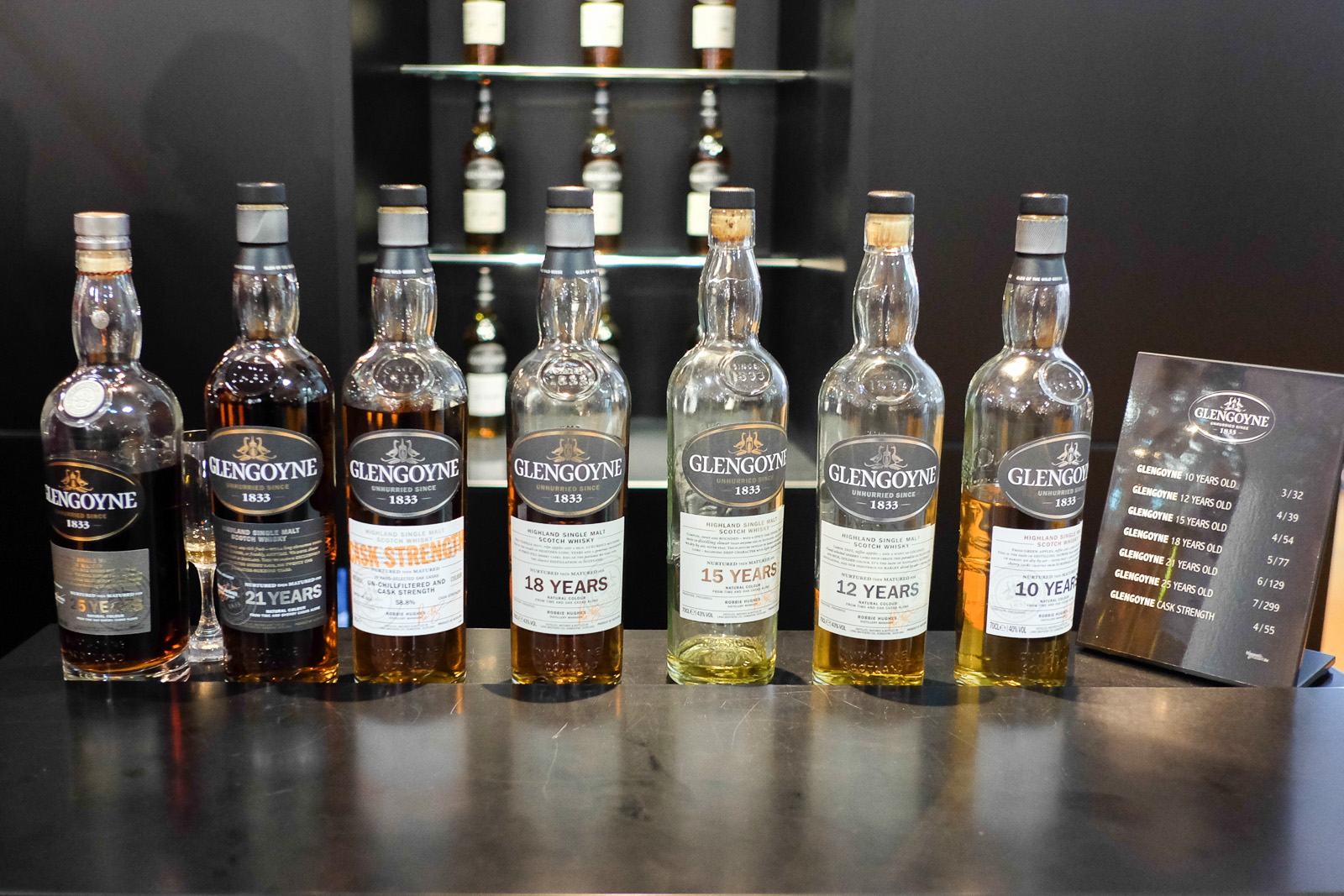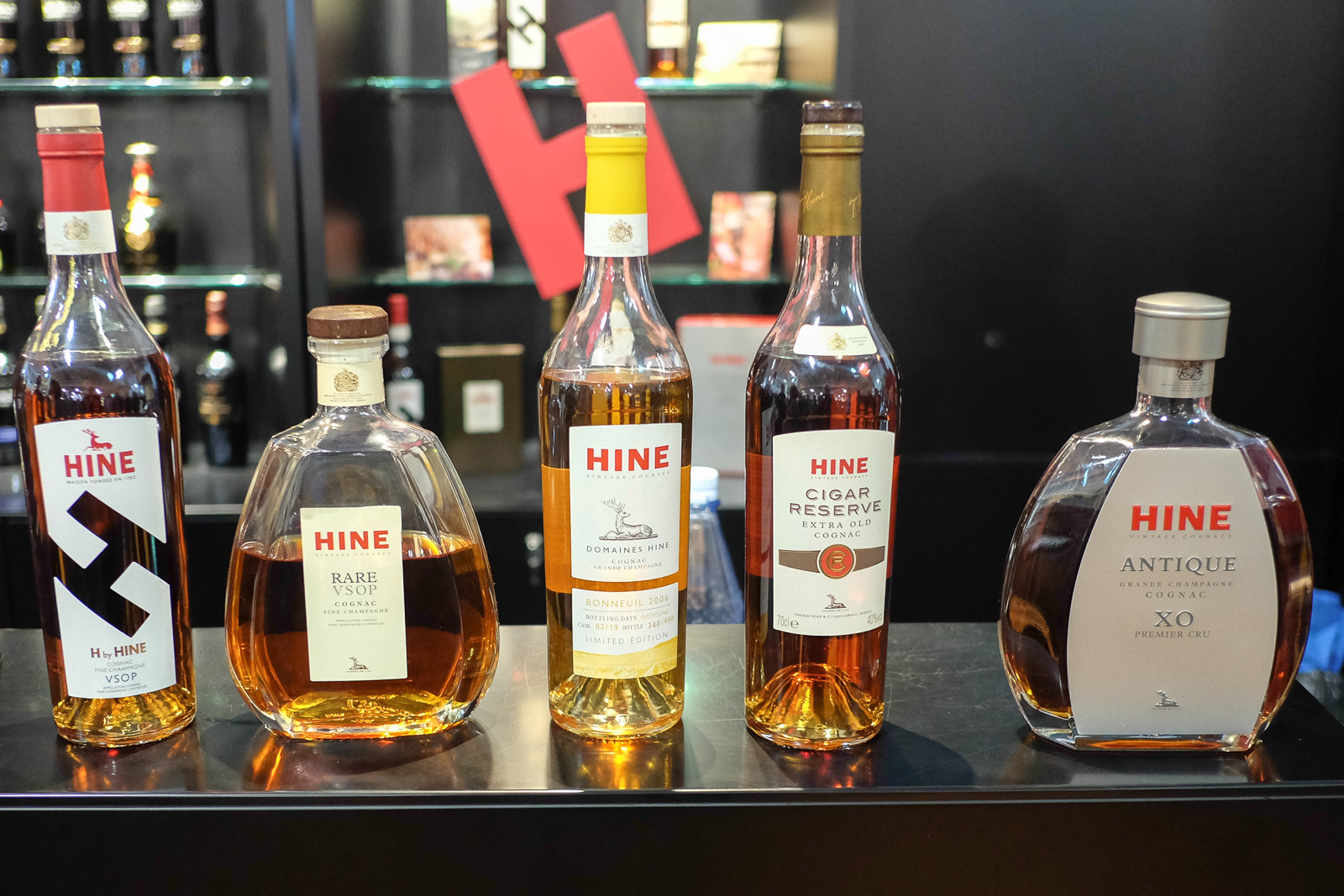 Die Auswahl auf der Messe ist schon überwältigend und man weiß nicht was man zuerst probieren soll. Da meine Kapazität nummal begrenzt ist habe ich mich auf ältere Raritäten konzentriert. Neben Whiskys habe ich diesmal auch Rum und Cognac probiert. Nach 2016 war es mein zweiter Besuch der Messe.
Die Proben
Hine Antique XO Premier Cru, Cognac
In a blend of mature eaux-de-vie from the Grande Champagne, Antique sets out to be different. A perpetual conversation between the fruit and oak reveals notes of hazelnut, quince cheese and mild spices, appearing amid accents of fig tart and blonde tobacco. Mischievous complexity comes into being, along with sleek vivacity. (Zitat Thomas HINE & Co)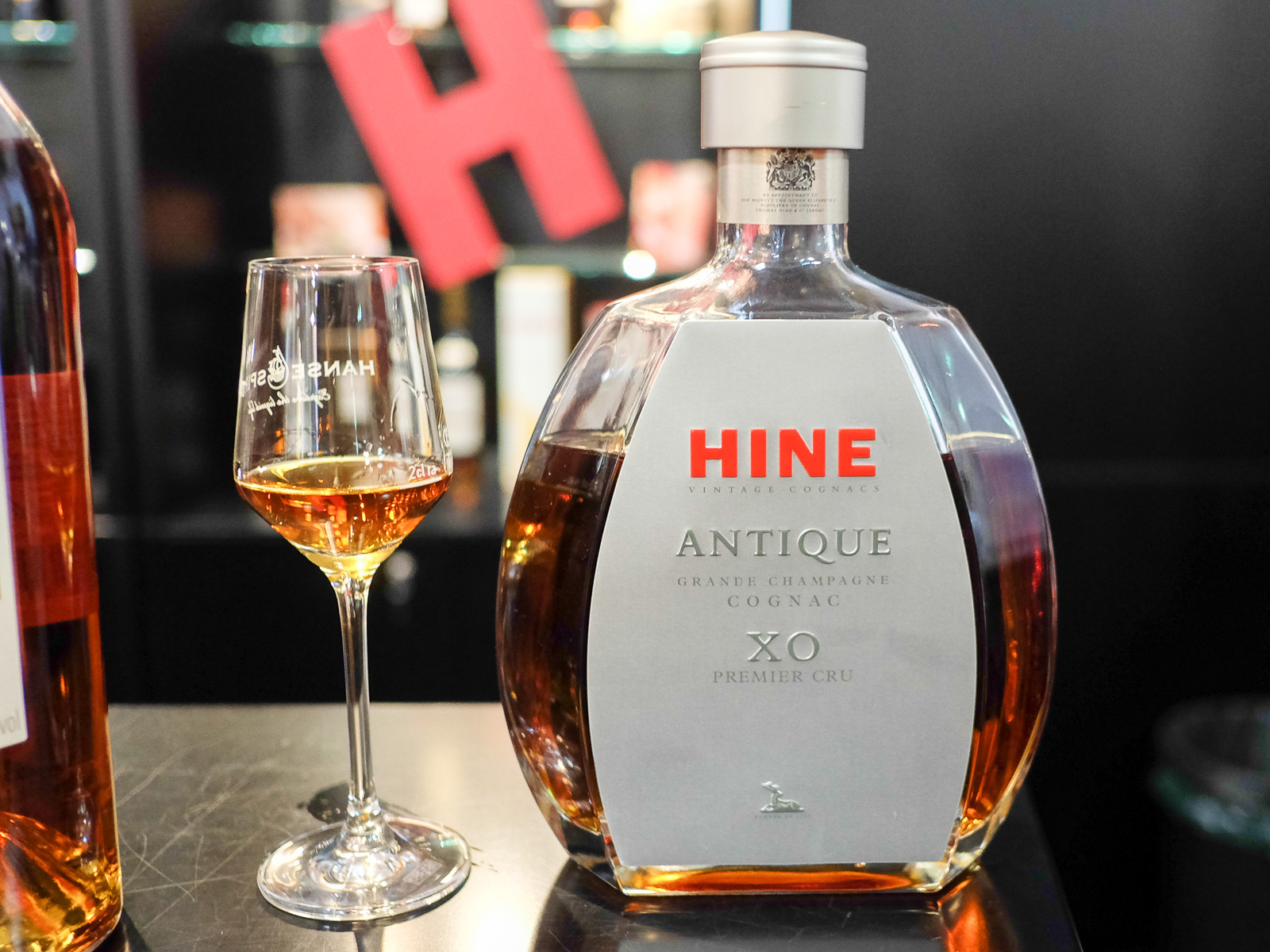 Bw4, Islay Single Malt Scotch Whisky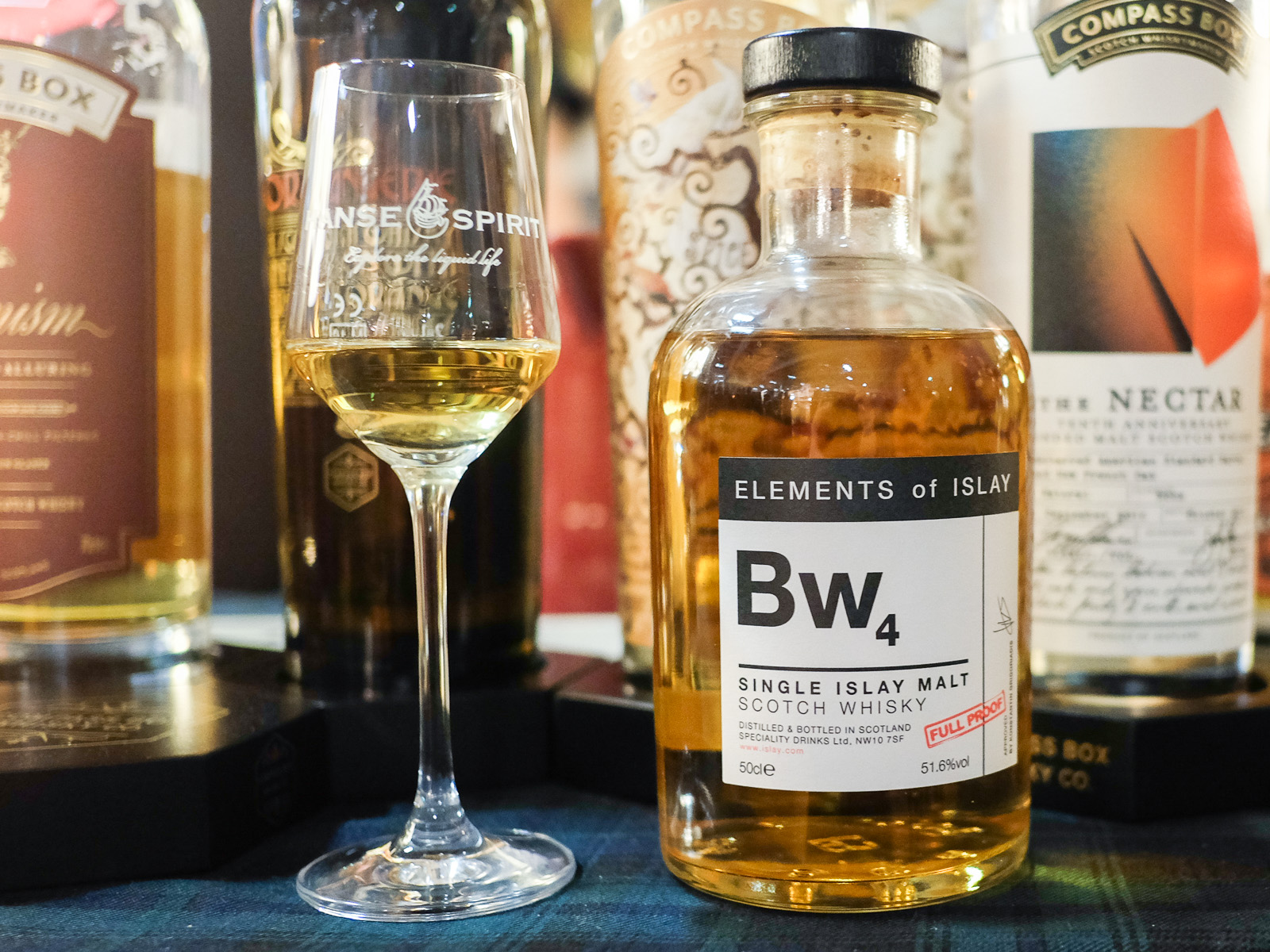 Laphroaig Lore, Islay Single Malt Scotch Whisky
'Lore' is a complex marriage of both classical Laphroaig styles and many ages of Laphroaig. The marriage draws from the peaty power of Laphroaig in the same vein as Quarter Cask but with the smoothness of double matured stock finished in European oak hogsheads. To add even further depth and complexity we used our most heavily peated whisky matured in ex-Laphroaig barrels along with some fully sherry matured casks. To ensure none of this amazing flavour was lost we bottled Lore at a full 48% ABV and simply barrier filtered before bottling. The result is stunningly complex. (Zitat Laphroaig)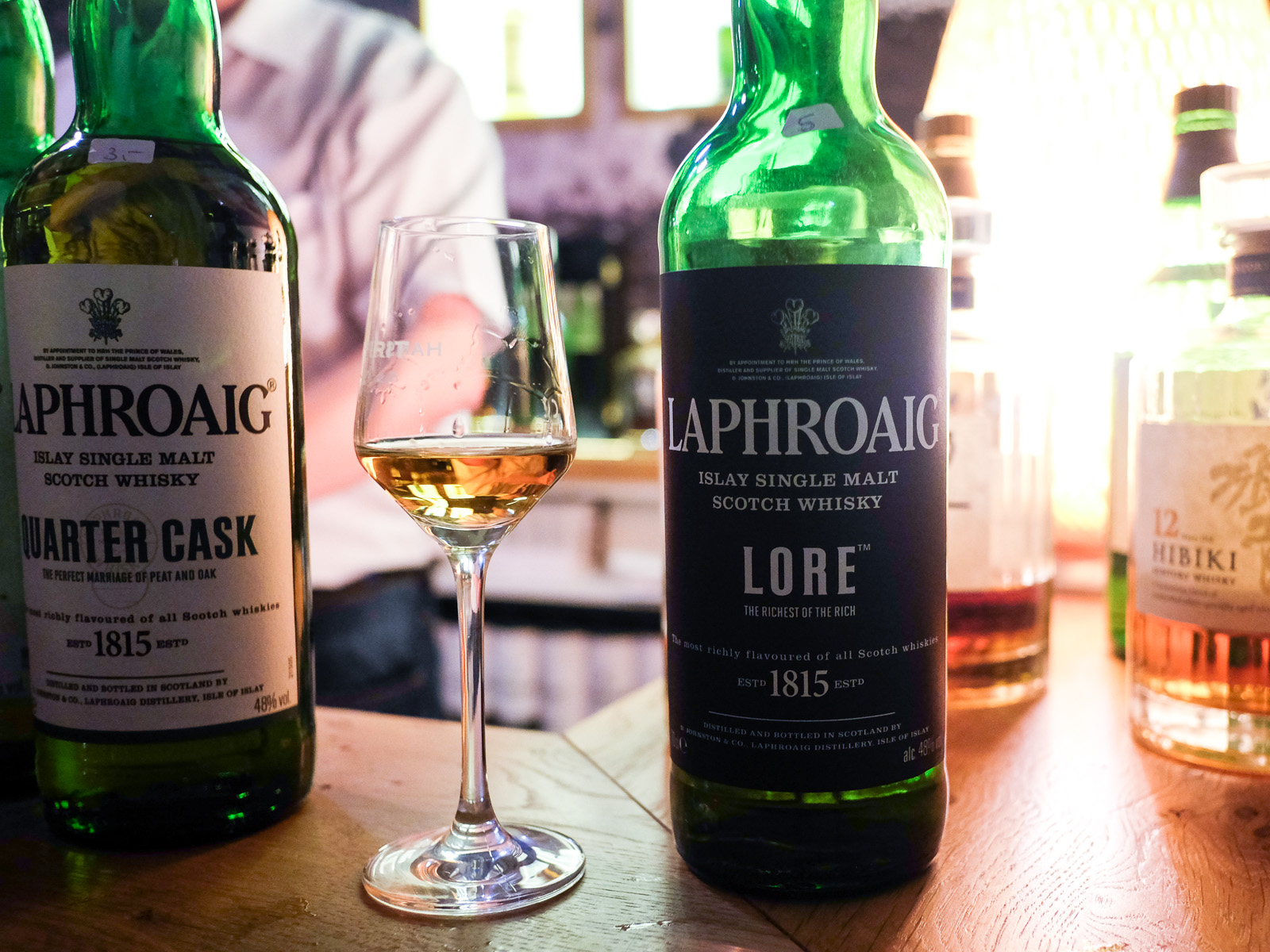 | | | |
| --- | --- | --- |
| | Brennerei | Laphroaig |
| | Region | Islay Whisky |
| | Typ | Single Malt Whisky |
| | Finish | First Fill Sherry Butts, Quarter Casks, europäische Eichenfässer und Ex-Bourbon |
| | Alter | Blend |
| | Alkohol | 48 % vol. |
| | Preis | 85 € (0,7 l) |
1978 Glenfarcles, Single Sherry Cask, Single Highland Malt Scotch Whisky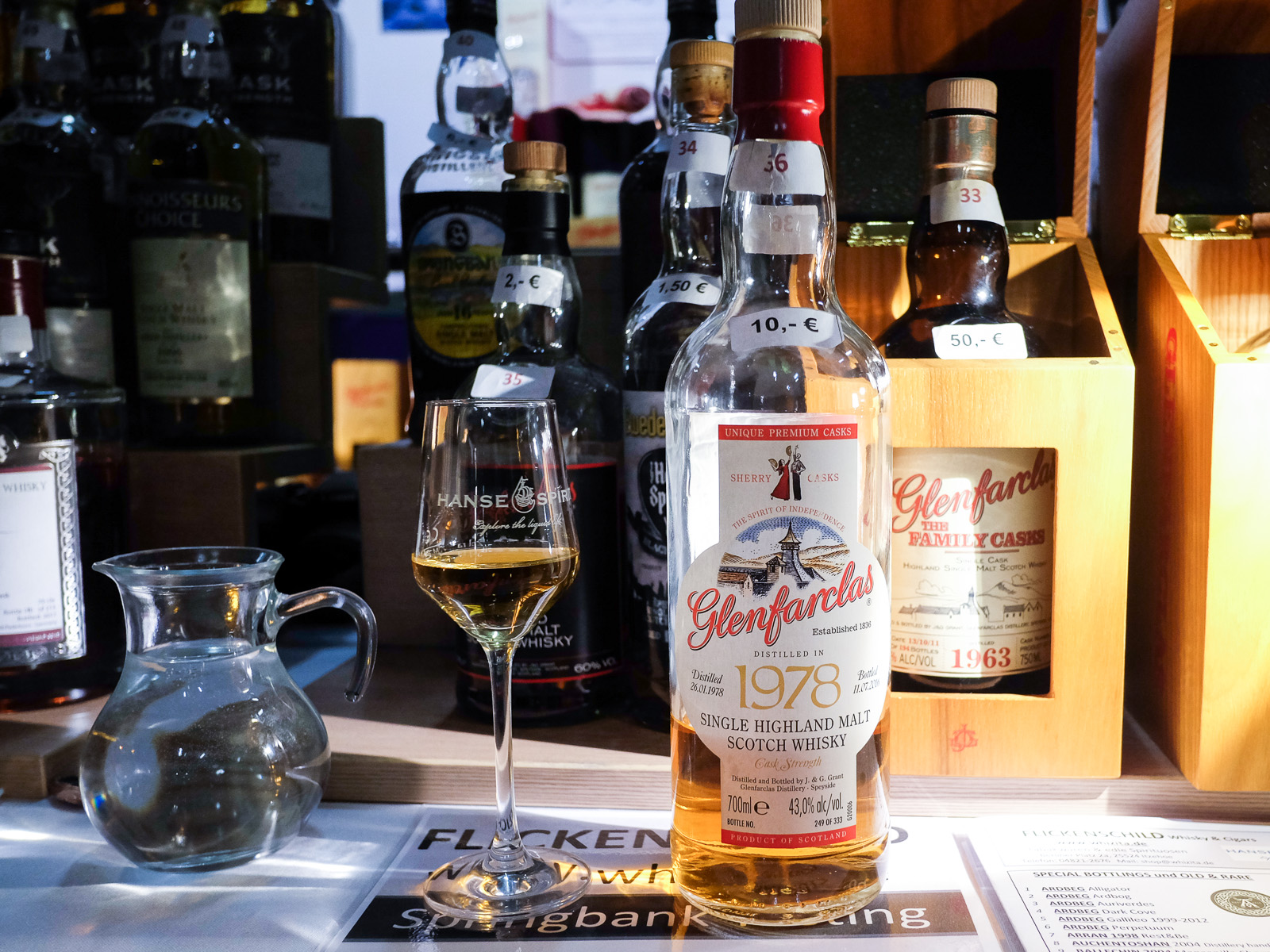 Aus zwei Sherryfässern wurden 333 Flaschen abgefüllt.
Lagavulin, 25 Jahre, Islay Single Malt Scotch Whisky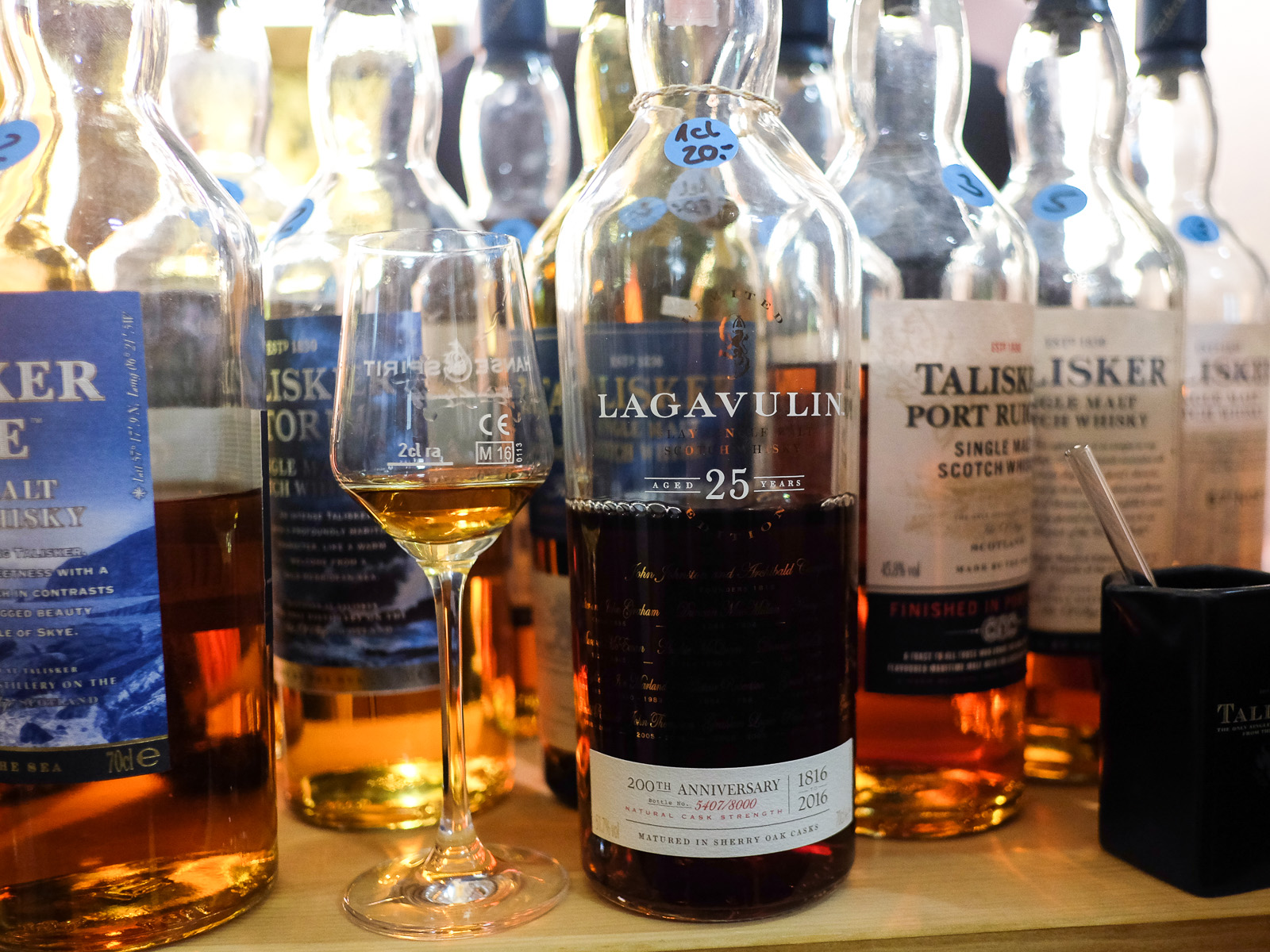 Sonderedition zum 200. Firmenjubiläum, es wurden 8000 Flaschen abgefüllt.
1991 Ardbeg, Islay Single Malt Scotch Whisky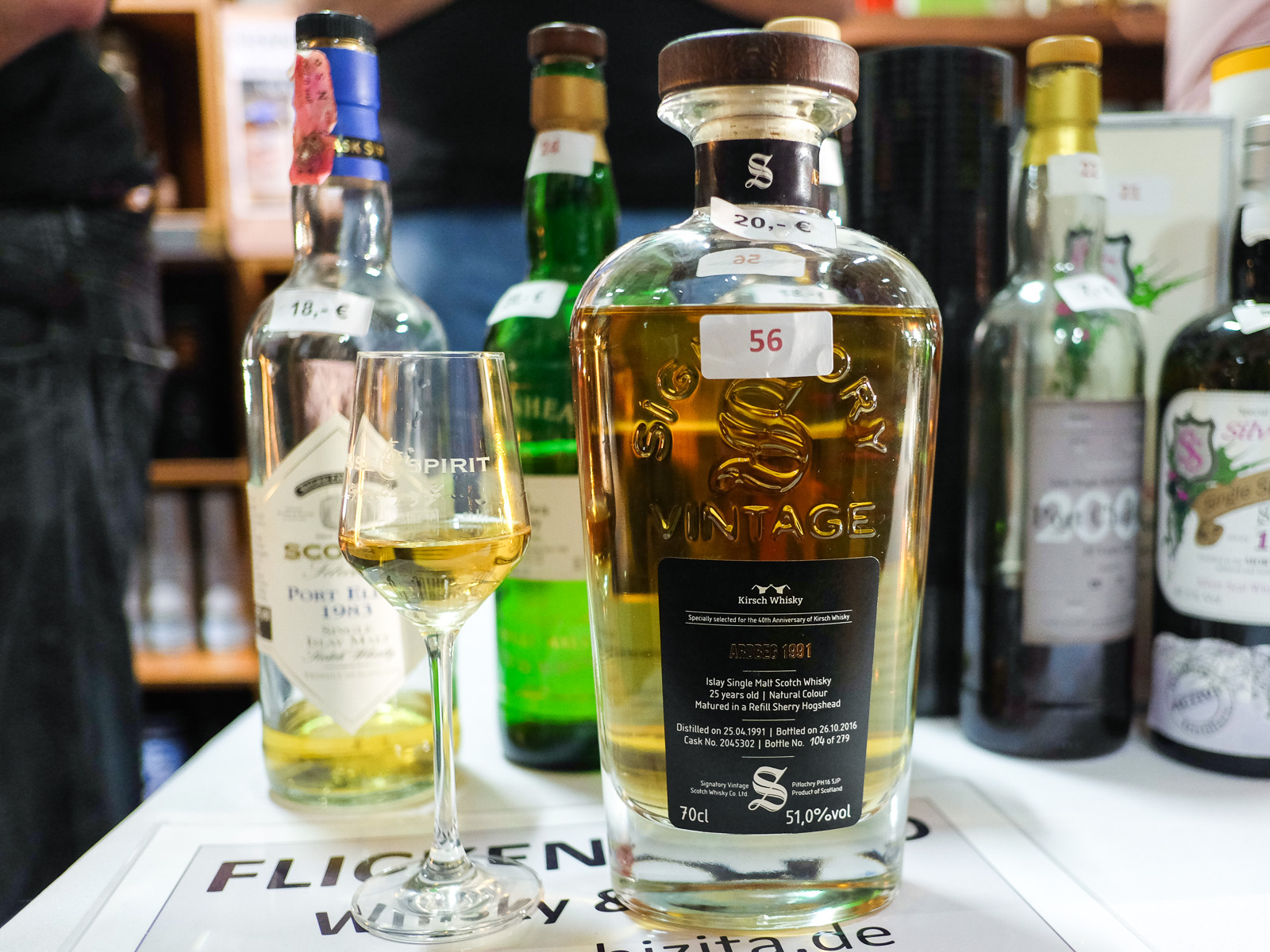 Es wurden 279 Flaschen abgefüllt.
Rum Malecon, 20 Jahre, Panama Rum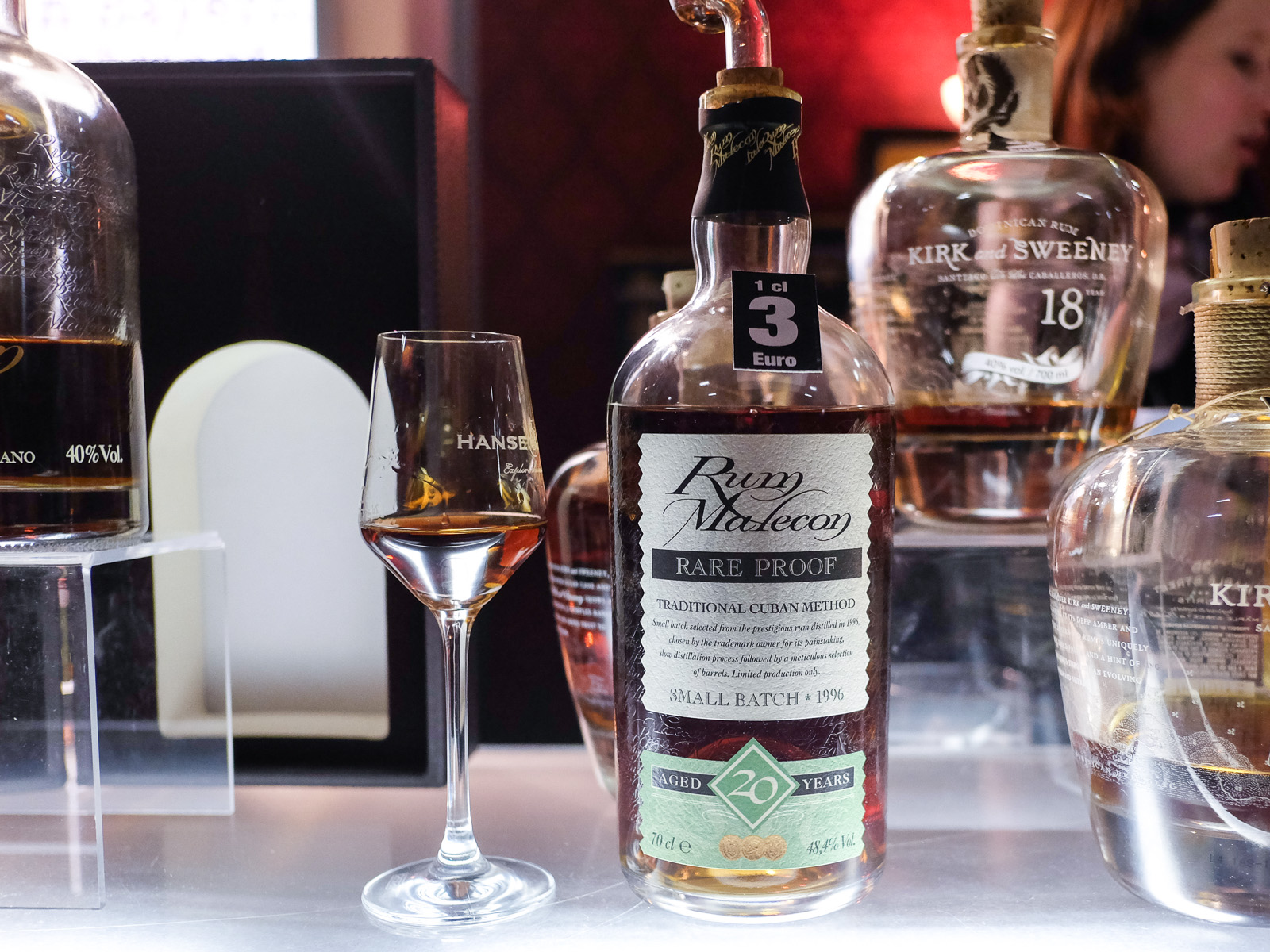 Kirk and Sweeney, 23 Jahre, Dominikanische Republik Rum
Looking at its deep amber and iridescent copper color, itís clear this 23-year-old rum is uniquely charming. Its nose teases with toasty, dried fruits and a hint of honey and toffee, while the taste delights through an evolving sensation of fruit, vanilla and sherry. (Zitat 3 Badge Mixology)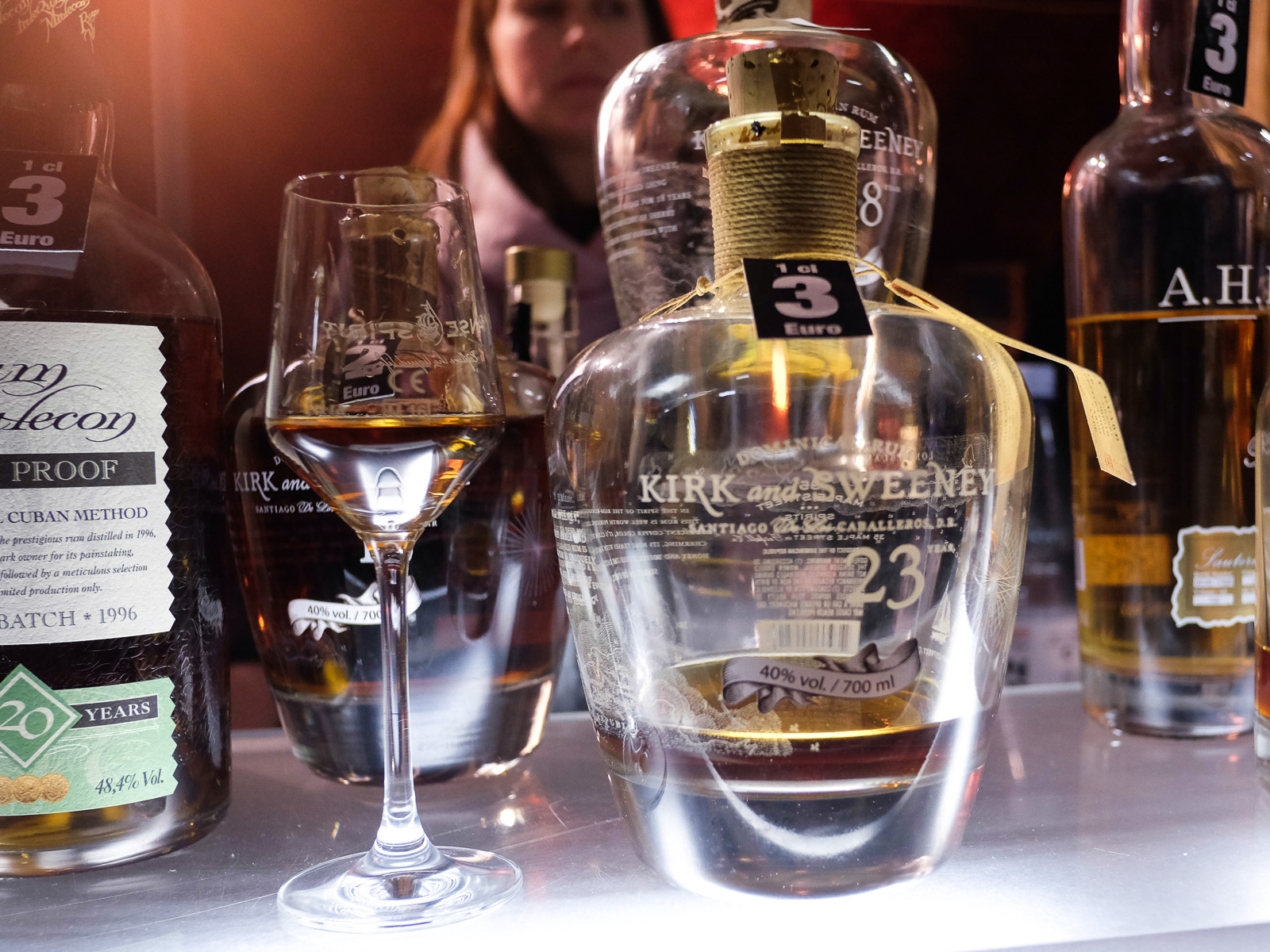 A.H. Riise Non Plus Ultra, Virgin Islands Rum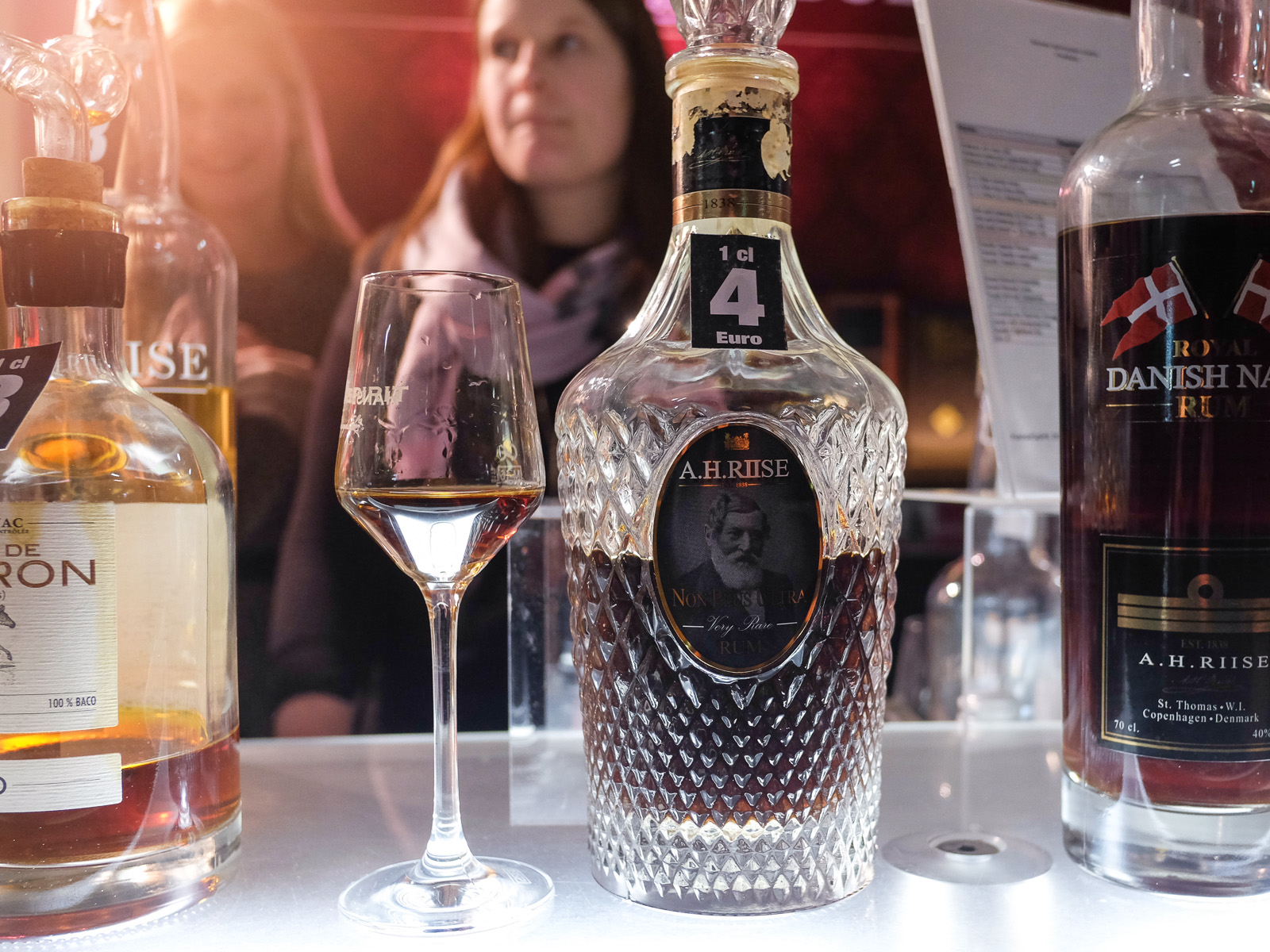 1990 Domaine de Charron, Armagnac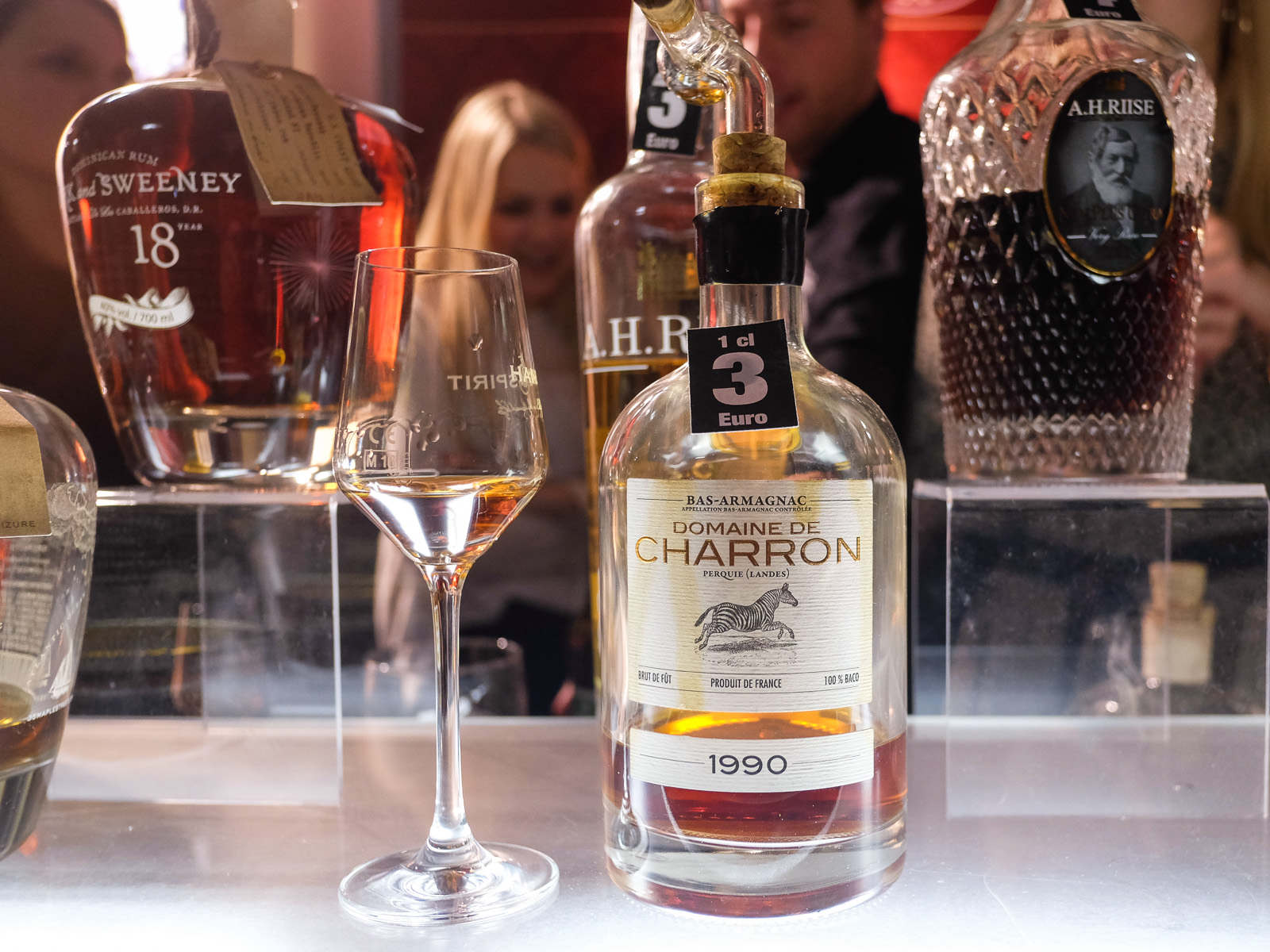 Aultmore, 25 Jahre, Sherry Cask, Single Malt Scotch Whisky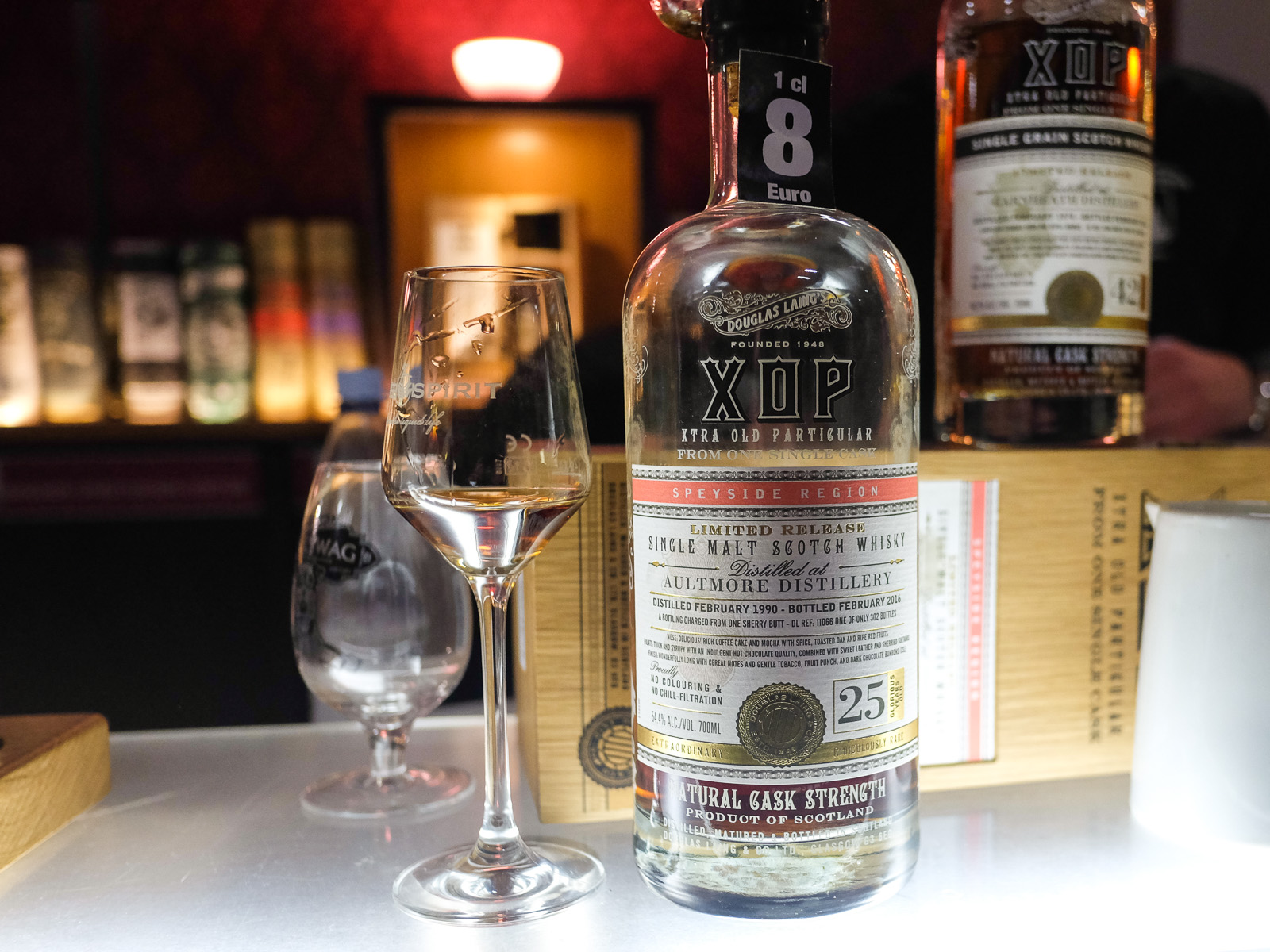 Es wurden 302 Flaschen abgefüllt.
Chamarel, Single Barrel 2010, Mauritius Rum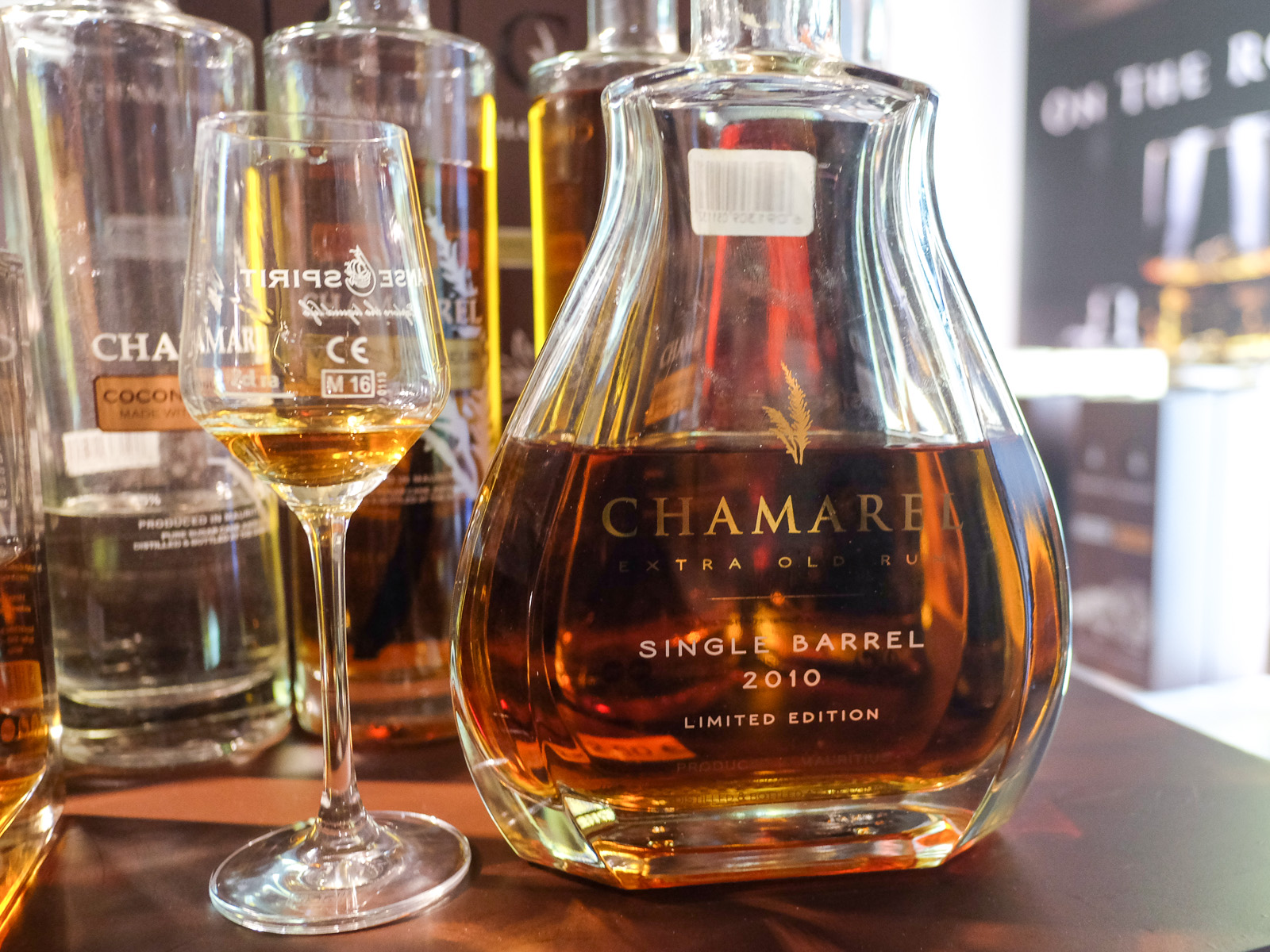 Ron Barcelo Premium Blend 30 Aniversario, Dominikanische Republik Rum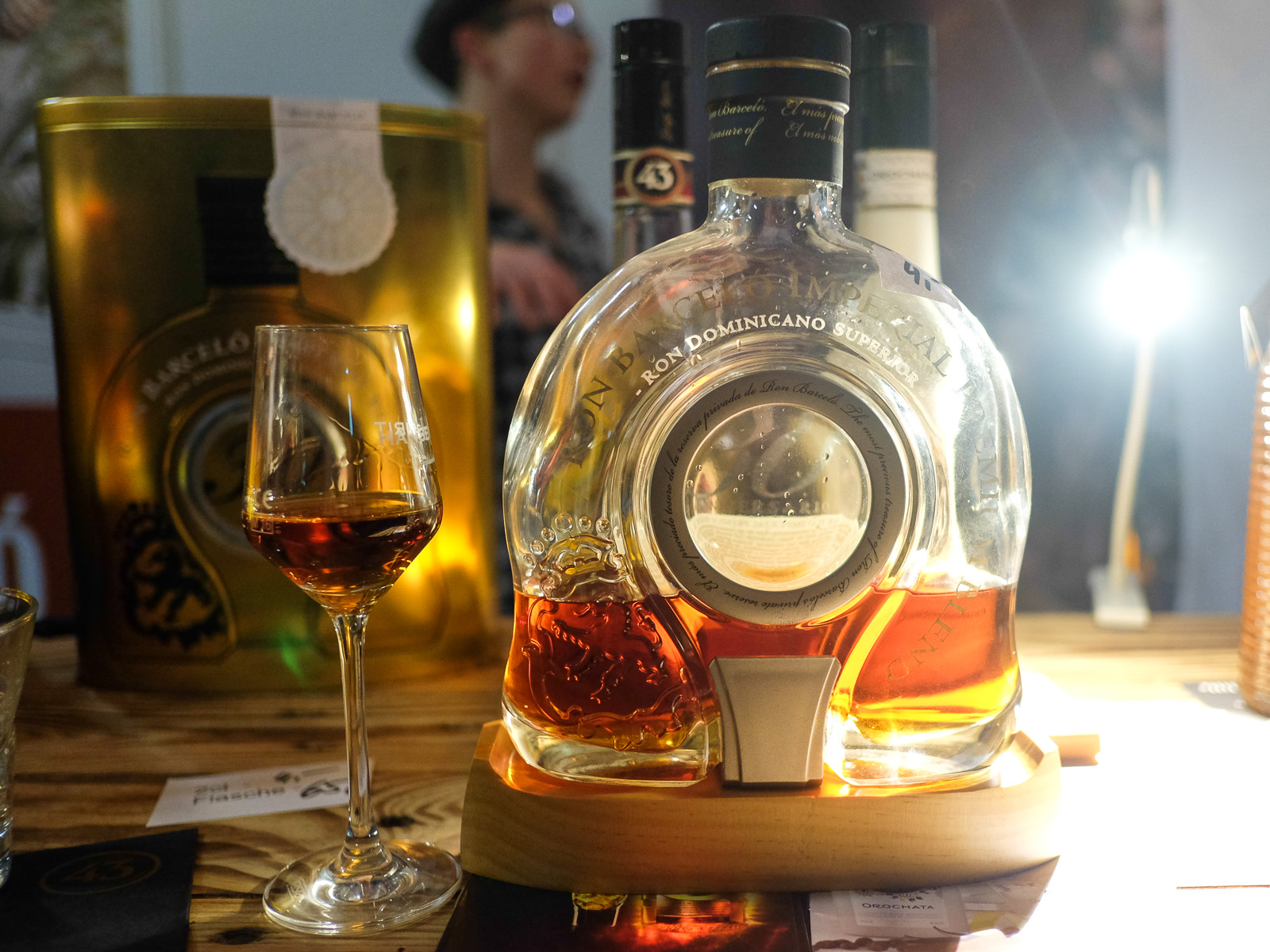 Karukera 2008 L'Expression, Guadeloupe Rum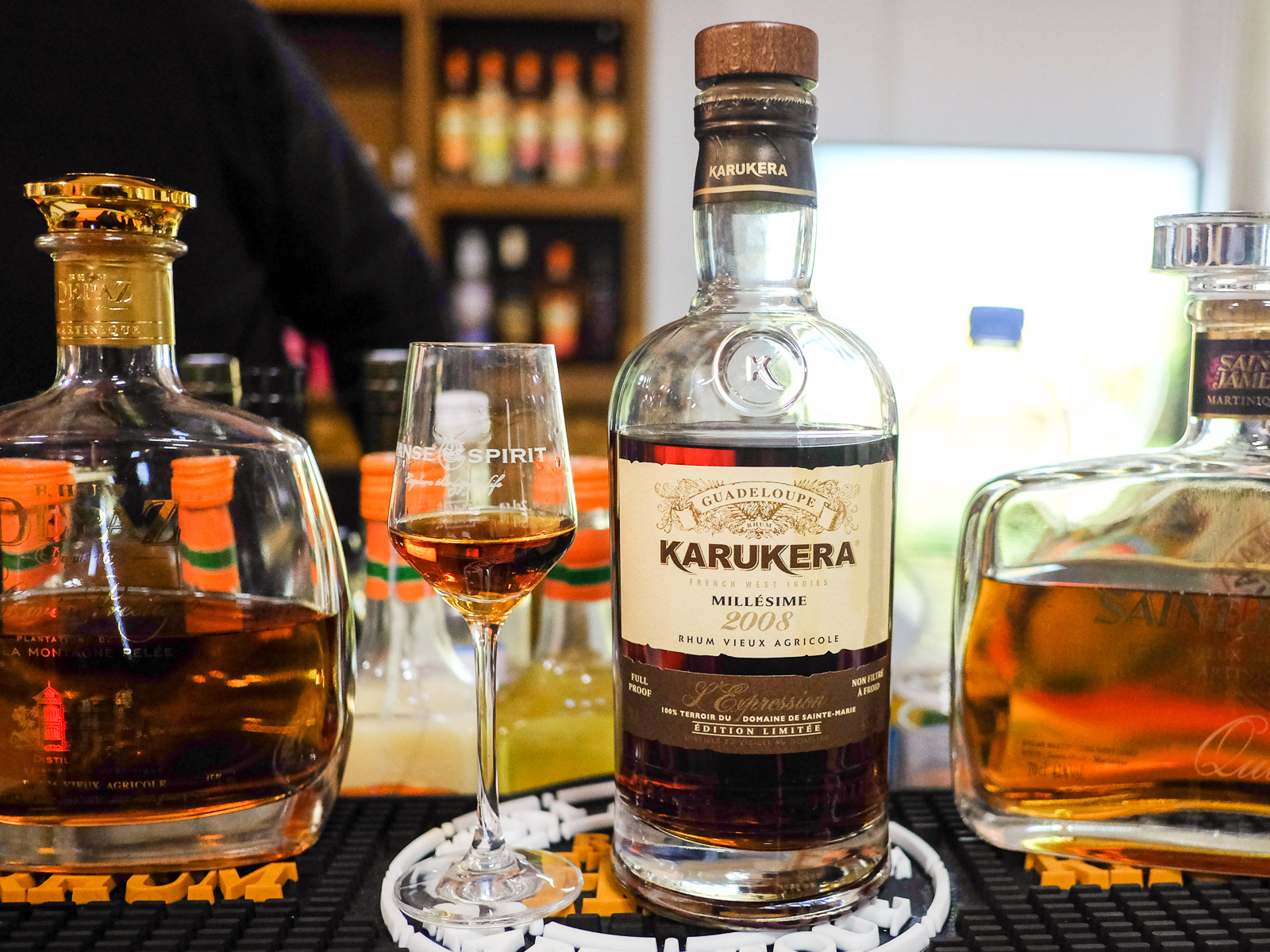 1987 Rum Malecon, Seleccion Esplendida, Panama Rum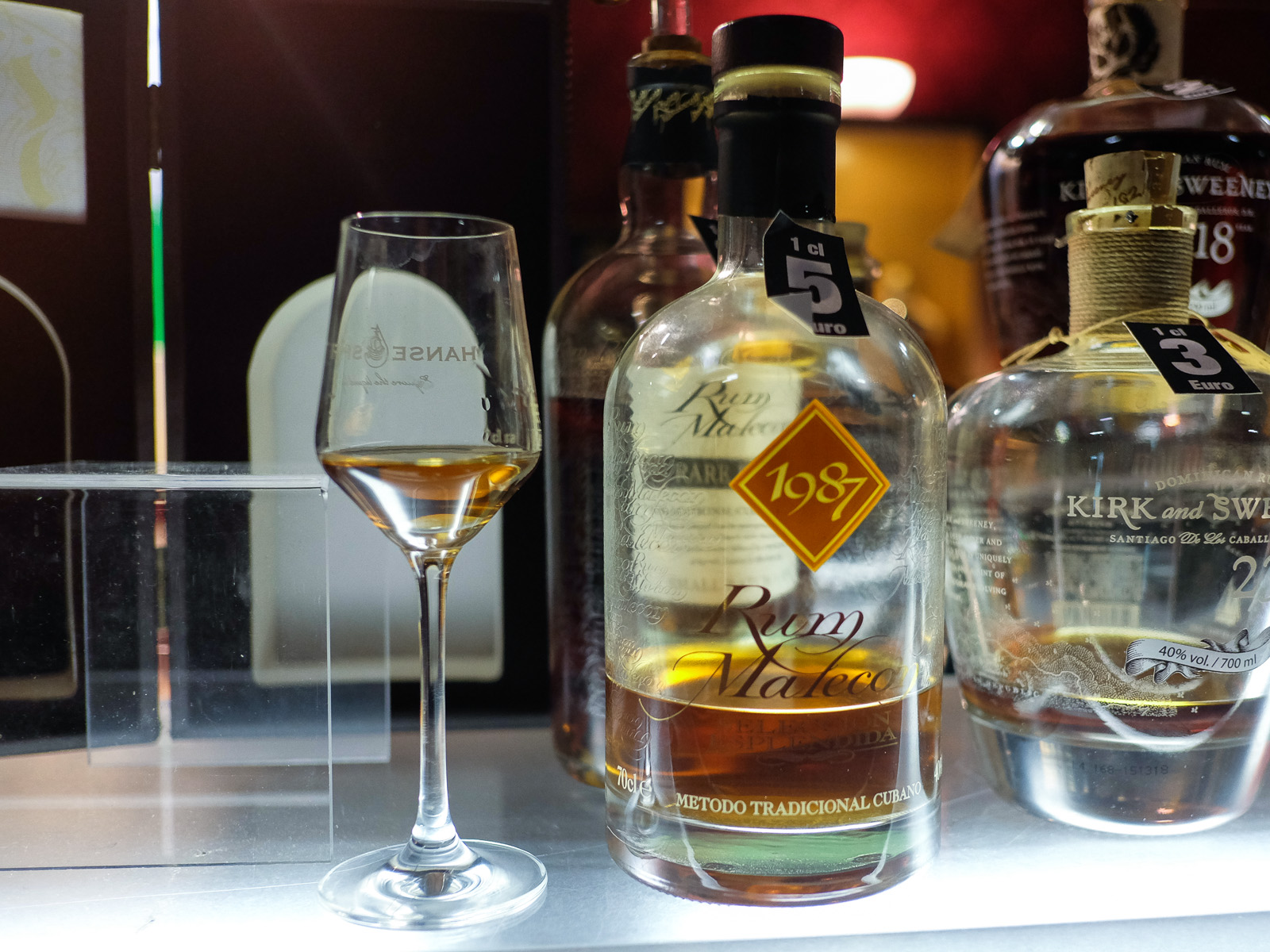 Die Hanse Spirit ist eine interessante Messe, das Angebot ist überwältigend. So kann man auch mal teure Raritäten und ausgefallene Tropfen probieren ohne gleich eine ganze Flasche kaufen zu müssen. Sie erfordert aber eine Menge Selbstdisziplin und mit Rücksicht auf meine Leber habe ich auf einen weiteren Besuch verzichtet.
---